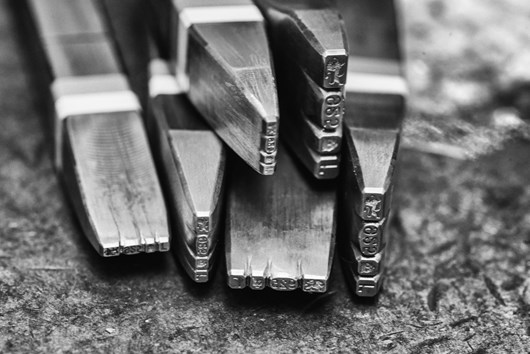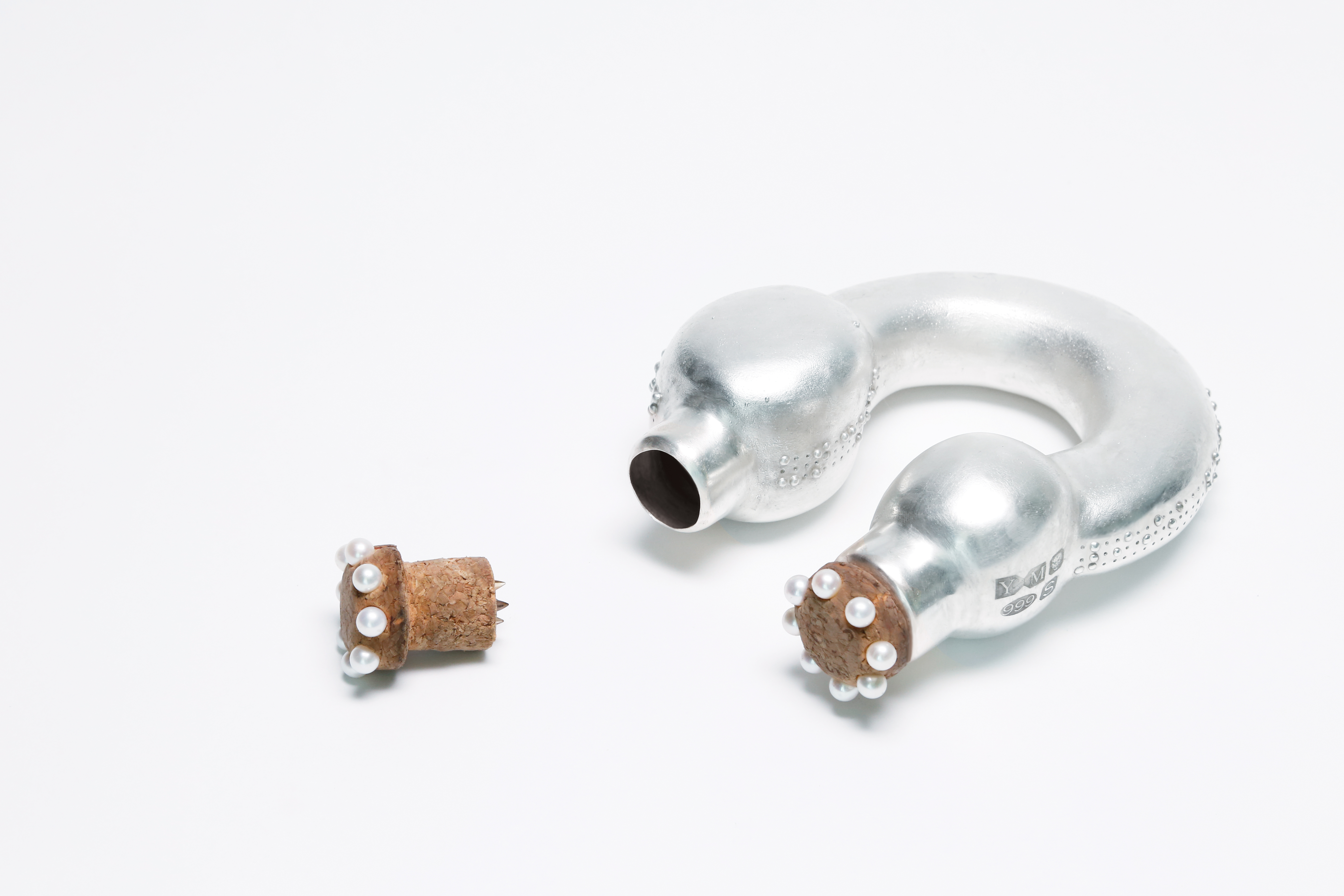 Yanmi Liu, one of the winning designers at last year's Make Your Mark Awards, has included an original piece featuring her praised braille hallmark concept in her Graduate Show.
Lui, a Central St Martins student of BA Jewellery Design, won joint second prize at the inaugural Awards for her design, called The Simplicity of Braille, which proposed adding a braille version of the Millesimal Fineness mark to a hallmarked item. She has now incorporated this highly praised concept in the creation of a fine silver water bottle cuff, which was included in her 2017 Graduate Show at Central St Martins in June.
After the 6mm lasered hallmark, the braille on the outer rim of the bottle cuff reads "#999 bottle & concealed weapon", while the inside reads "uncork". As well as the unique braille hallmark concept, the bottle cuff also features re-used cork stoppers, freshwater pearls, bullet-shaped citrine and smoky quartz.
Speaking of her success at the 2016 Make Your Mark Awards, Liu said: "The competition appealed to me because it was design- and concept-led, and I am the type of designer who very much enjoys finding creative solutions to solve challenges. The most valuable part of my prize was the mentorship at Richard Fox's silver workshop. It definitely helped guide my way in learning new techniques and finishing off the bottle cuff. Luckily I also won a Cooksongold voucher, which helped cover the cost of making my piece.
I'd recommend this competition to other students and young designers, as it really challenges your creative design thinking and you even get to learn all about how hallmarking works in the Assay Office London's workshop tour."
The Make Your Mark Awards invites students and young designers to design a piece of jewellery or silverware that celebrates the London hallmark, the iconic Leopard's Head.
Anyone interested in finding out more or submitting an entry for this year's Awards should visit www.assayofficelondon.co.uk/events/make-your-mark-awards-2017.
The deadline for entries is Friday 29th September 2017.