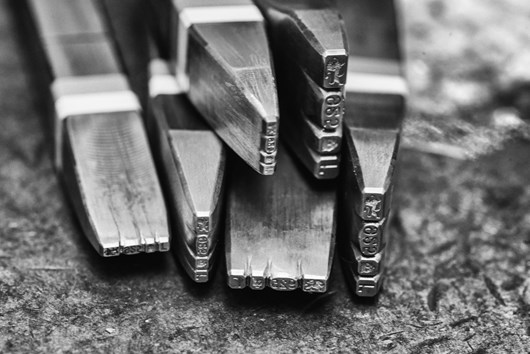 Make Your Mark Makes its Mark
The fourth edition of Make Your Mark, the UK's biggest careers event for apprentices and students of jewellery and allied trades, proved a resounding success. Staged at Goldsmiths' Hall in the City of London, the event welcomed over 700 attendees over two days this week (Tuesday 31 October and Wednesday 1 November).
Led by the Goldsmiths' Company Assay Office, the action-packed days featured an exciting Talks Programme, including presentations by Harriet Kelsall, bespoke jewellery designer and business trailblazer; and Michael Wainwright, MD of Boodles and former Prime Warden of the Goldsmiths' Company. Furthermore, Facets PR delivered advice to students in one-to-one Surgery Sessions, and the second Make Your Mark Awards celebrated designs that most artistically and imaginatively incorporated a UK hallmark.
Additionally, 25 companies from across the trade, such as diamond and bullion dealers, tool suppliers and industry organisations exhibited their products, gave demos and offered vital advice and career guidance.
Dr. Robert Organ, Deputy Warden of the Goldsmiths' Company Assay Office, said: "At the Goldsmiths' Company, part of our ethos is to encourage and assist people to enter the trade, whether it is through educational workshops, visits to colleges, free Library support, precious metal bursaries or apprenticeships. Underlining this support is Make Your Mark. Each year we welcome newcomers to the trade who need help with their very first steps, but its success and popularity has also seen attendees return year upon year. We bring together an inspirational group of partners who are excited to share their expertise and passion with this audience."
The event celebrated the 700 year old tradition of hallmarking and gave newcomers to the industry the opportunity to kick-start their careers, not just with an understanding of their legal obligation, but also with an appreciation of how a hallmark can enhance and add value to their work.
Make Your Mark also saw hundreds of students benefit from the free student hallmarking laser registration package from the Goldsmiths' Company Assay Office.