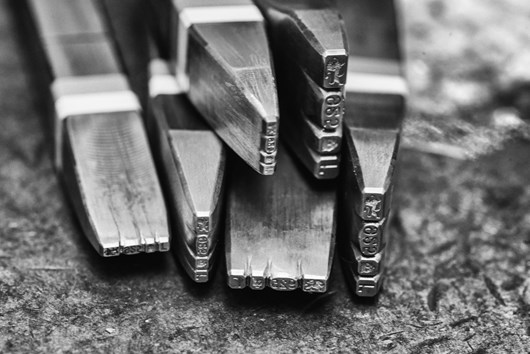 A new Assay Office counter area at the Hall was unveiled in the Spring, and the redesign features some striking signwriting.
 
Hana Sunny and her colleague Mia Lane spent three days painting and gilding four different glass and wall sections.
 
Hana first started signwriting in 2014, the year she graduated from Falmouth university, where she studied illustration.  She found signwriting towards the end of her degree and its history and versatility captured her imagination. After graduating she started self-employed-life on jobs in Bristol, then moved to London four years ago.
 
Hana and Mia continued painting more designs in the assay Production area.  Hana's website is https://www.hanasunny.co.uk/ and Instagram is @hanasunnystudio/ 
Film by Lucy Emms.