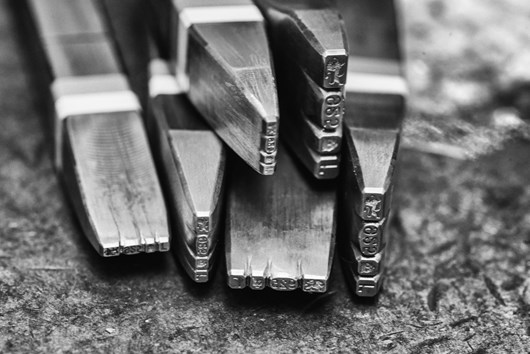 June has been a busy month here at the Assay Office with visits, events and photoshoots to keep everyone on their toes and looking their best.
The ever-popular Fakes and Forgeries Seminar was a huge success with more than 40 people spending the day with BBC Antiques Roadshow specialists Alastair Dickenson and Susan Rumfitt to learn the art of spotting counterfeit silverware and jewellery.
We've also been showing many of our new registrants round the Assay Office, as well as running private tours for the London Jewellery School, London Appreciation Society, Blue Badge Tour Guides (back for their fourth visit), Harriet Kelsall (back for their third) and the City of London School for Girls Alumni.
If you would like to book a private tour, please contact us on 020 7606 8971.