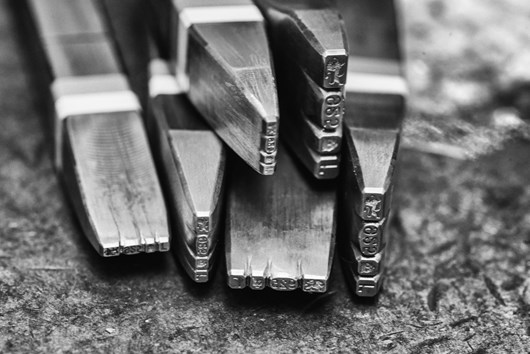 Dave Merry, familiar to many of you across the trade, will be retiring at the end of March.

He completes the extraordinary length of service for the The Goldsmiths' Company of 47 years! He started as an apprentice at the Assay Office under the watchful eye of his Master, John Stuart Forbes, in July 1971.

He has been a Master to many Assay Offices apprentices and his external reputation as an expert of fakes and forgeries, not forgetting his many TV appearances, is a legacy of which he and the Company can be very proud.
Speaking of his five decades at Goldsmiths' Hall Dave said:
"The length of service has enabled me to see a huge amount of the industry. Over the years, I have met and worked with people from all facets of the trade – miners, spinners, burnishers, educators, conservators, curators, importers and exporters, and antiques dealers. Outside of the trade, people think we're quite small, but all the peripheral parts of the industry and the many roles add up to a very large network.
Among the many varied jobs I have held within the Assay Office, my present position has been the most enjoyable, as it covers so many different aspects, from teaching to legislation. I have a very long job title – Head of Training, Education and Trading Standards Liaison – but in a business of this nature we get involved in a lot more than our outline remit.
I am pleased to say I am I am a liveryman, a fellow of the Institute of Professional Goldsmiths, and also an Honorary Member of Chartered Trading Standards Institute. I am extremely proud of these three roles - as each are in recognition of the length of service and the role that I have played in perpetuating the industry.
The latter has never been given out to a layman before and I think acknowledges my dedication to my exacting standards. I've applied it to my own work my whole life and encouraged that quality above all other in the approach of my apprentices. Aristotle said "pleasure in the job puts perfection in the work" - I might say it works in reverse too as perfection has brought me a great deal of pleasure over these five decades."
It is safe to say we will bid him a very fond farewell, and miss him a great deal!