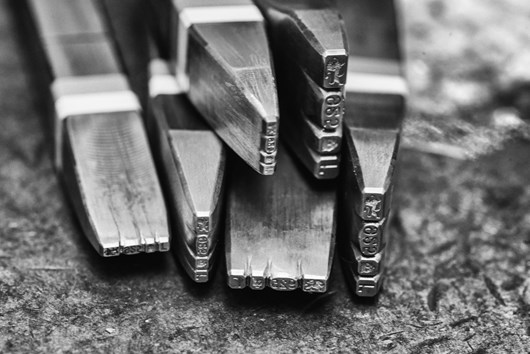 The counter at Goldsmiths' Hall is now open 9am - 2pm, Monday - Friday. 
For Greville Street hours and services see here. 
Details of current Priority Services at Goldsmiths' Hall
Reduced Counter opening hours of 9am - 2pm, Monday – Friday
One Hour Service One hour packets should be submitted online, and dropped off by 1pm. Maximum 5 items per packet.
Early Hall (next day) Service Packets should be submitted online.  If submitting at the counter they must be delivered by 2pm and will aim to be ready by 2pm the following day. Maximum 30 items per packet.
We can now accept moderate or complex laser engraving 

on our standard and Next Day services

We can now accept

 

complex and moderate bespoke Display Hallmarks

on our standard and Next Day services

We will not be able to give any timeframe on completion of packets. Please sign up to the automated emails in your online account to receive notification of when your packet is ready.
Second Hand service and Special Assay service are only available on standard service at Goldsmiths' Hall
Please note:
There will be no time-bound financial guarantees.
We can only apply a struck hallmark on a priority service if we have your punch at Goldsmiths' Hall (laser will be applied if not).
Packets currently in our system cannot be expedited to Priority level

We appreciate your patience and understanding through these adjustments.
Please follow the guidelines below to make the service quicker for everyone.
Submit online. Packets submitted via paper will not be processed as One Hour or Early Hall irrespective of your request.
Make sure your instructions are clear to enable us to provide you with an efficient service and reduce the need for follow-up calls. Please indicate where you would like us to hallmark but bear in mind the limitations of what you are requesting.
Make sure all items conform to the Hallmarking Act to prevent more intense scrutiny of the items in the Complex Sampling* process. 
We endeavour to meet the priority timeframes as laid out above. Should we exceed these, priority charges will still apply as the packet will be dealt with as a priority (which will be faster than standard service).
Please do not pay for your packet on the day of submission as charges could change.
Any packets submitted which are above the maximum-article amount for the type of packet requested will be separated accordingly and will delay your packet.
Please do not submit items to us if you or someone you have had contact with has had symptoms of COVID-19. If this is the case, we would also ask that you do not travel to visit the Greville Street office for up to 2 weeks.