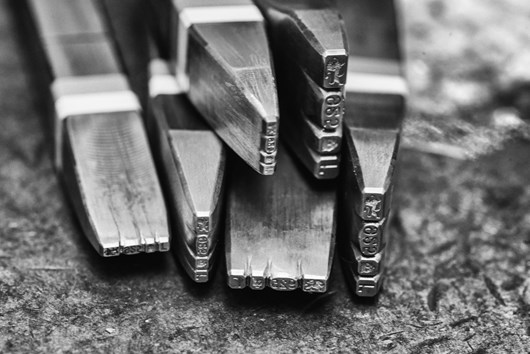 We are pleased to announce that from Monday 22 June, we will be accepting the submission of packets for hallmarking at our Greville Street office.
 
However, we are adjusting our services to offer a priority service only option and match the output of a significantly reduced team.
Services at Greville Street:
Reduced Counter opening hours of 11am - 3pm, Monday – Friday
Only One Hour and Early Hall (next day) services available. One hour packets must be submitted by 2pm. There will be no time-bound financial guarantees. If your punch is not held at Greville Street we can only apply a laser hallmark on a priority service.
No moderate or complex laser engraving*
Complex and Moderate Bespoke Display Hallmarks will take longer*. A smaller hallmark is quicker to apply and fulfils the legal requirement to sell your items. Having a larger hallmark takes longer to apply. When requesting your style of hallmark please take this into account.
Maximum packet size limit remains at 10 items for Early Hall (next day), and 5 items for One Hour
We will not be able to give any timeframe on completion of packets. Please sign up to the automated emails in your online account to receive notification of when your packet is ready.
A postal service is not available at Greville street
Second Hand service and Special Assay service are suspended at Greville Street
You will be asked to observe social distancing at the premises. We can allow 2 customers in the office at one time so you may need to wait outside the office.

Please follow the guidelines below to make the service quicker for everyone.
Submit online. It allows us to provide you with a quicker service** (Please note process below)
Make sure your instructions are clear to enable us to provide you with an efficient service and reduce the need for follow-up calls. Please indicate where you would like us to hallmark but bear in mind the limitations of what you are requesting.
Make sure all items conform to the Hallmarking Act to prevent more intense scrutiny of the items in the Complex Sampling* process. 
**For online submissions at Greville Street you are currently only able to submit a standard packet. Please do so and state whether you require a One Hour or Next Day/Early Hall service when you drop your packet off, writing it on the outside of the packet and in special requests section. Please do not pay for your packet on the day of submission as charges will change.
Any packets submitted which are above the article amount maximums for the type of packet requested will be separated accordingly and will delay your packet.
*Terms of service can be found in the glossary section of the Pricelist.  Rules for Submission and Service Guide – be aware of the above adaptations to our offer at Greville Street. 
 
Providing only One Hour and Early Hall services at Greville Street means we can expand our overall range of services to you.  Customers needing a Priority Service should drop their packets into Greville Street, and customers who require the Standard Service should submit their packets to Goldsmiths' Hall.
Please do not submit items to us if you or someone you have had contact with has had symptoms of COVID-19. If this is the case, we would also ask that you do not travel to visit the Greville Street office for up to 2 weeks.
We are doing our utmost to give the best service possible whilst making the production environment COVID safe.

We would appreciate your understanding during this difficult time whilst we continually improve as, and when, we can.  
 
We wish all our customers the best of health for their colleagues and family now, and in the future.