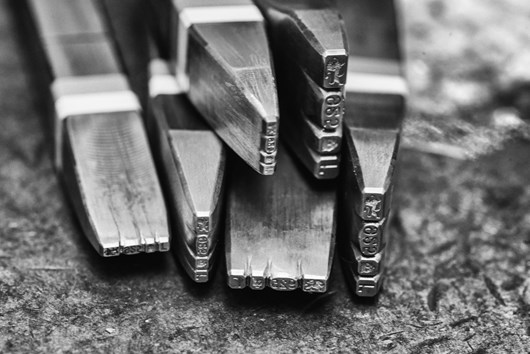 London based jeweller, Jacqui Larsson, was approached by a client who had experienced unexpected and significant hearing loss following surgery. This led to a period of intense personal crisis, largely due to her reservations about wearing a hearing aid. After finally overcoming her resistance and embracing the aids, the quality of her life improved instantly and immeasurably. Consequently, she embarked upon a mission to challenge pre-conceived notions of hearing loss, hearing aids, beauty- and by extension, the role played by jewellery in achieving this goal. This spear headed her determination to promote the importance of hearing health and de-stigmatise hearing aids.  As a result, Jacqui has created a gold, ruby and diamond ear clip for her client - ultimately to draw attention to her ears and prompt discussion and debate to promote awareness.
Jacqui says "Never underestimate the power of jewellery to inform and challenge opinion. After all, the movement to increase awareness of AIDS began with a simple red ribbon pin, and Madeleine Albright, as US Secretary of State, frequently used her brooches to convey coded messages."
She also spoke of the project being a collaboration of skills - "This commission is the epitome of the bespoke jewellery process.  It involved the collaboration of a number of outstanding craftspeople who were willing to wade into unfamiliar territory without precedent or reference point. The foundation of the design was a distillation of our client's very personal situation, and resulted in a piece which is unique, beautiful, practical and resonates with the essence of the woman who commissioned it."
When it was time for the ear clip to be assayed and hallmarked with us, sampler Dave Archer, who is deaf, was keen to be involved.  Jacqui said "It is particularly poetic that a hearing impaired person has been involved in the sampling of the snake during the hallmarking process. It is also reassuring to learn that he has worked for the London Assay Office for over 40 years which demonstrates the vision of the LAO in embracing disability in the workforce years ago - this was clearly well ahead of the curve."