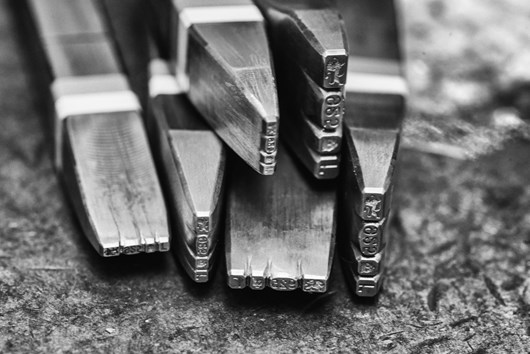 Will Evans is the new Superintendent Assayer at the Goldsmiths' Company Assay Office.  He has worked at the Assay Office since 2000 moving from the laboratory through the roles of Process Development Engineer, Systems Development Manager and Technical Manager.  Naturally then, technical development, and process improvement have been inherent in his work priorities, and they continue to be his focus in his new role. 
Recently, the Goldsmiths' Company has conducted a review into its IT provision encompassing the diverse strands of the entire business.  
This is resulting in increased investment in IT, a revamped IT department and a new level of rigour which is being brought to the in-house development process.
Will sees the benefit of this for our customers and says "this marks the start of an exciting process, placing IT at the heart of the Goldsmiths' Company. This will lead to tangible system improvements which benefit both staff and customers alike.  We've already streamlined processes which are leading to greater efficiency in how we store many thousands of files for our lasers - hallmarks and fonts.  Equipment and software across five sites is being updated and which will lead to less downtime."
The optimum way to pay for your packet is to use the online packet tracking and payment section in your online account.