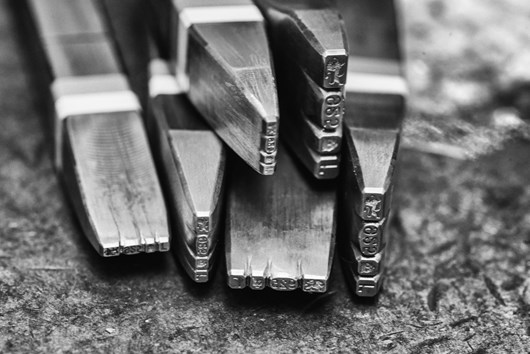 The Goldsmiths' Company Assay Office is committed to providing a premium quality hallmark and a premium quality service to match.  
 
A customer survey in 2017 highlighted two areas you recommended that we should explore: a guaranteed turnaround time and expansion of online services.  We have delivered in both areas in 2018. 
 
Further analysis has shown that when paper hallnotes are used, only 3% of them are completed correctly.  This has meant that considerable resource is required to clarify the details.    With this in mind, we want to encourage our customers to use online hallnote completion as much as possible.  The savings made will allow us to maintain current prices for standard hallmarking services in the forthcoming year.  Without online hallnote completion, we will have to raise our prices.
 
To reflect the situation above, from 1 April 2019, all packets submitted using paper hallnotes will attract an additional charge of 20p per article contained within the packet.  If the packets submitted using an online hallnote, then this additional charge will not be levied and the prices will remain the same as this year.
 
We encourage you to try our online packet submission!  We have both

 

video

 

and

 

written guides

 

on the website, and the process guides you to submit everything we need from you.  Using the online packet submission means you become eligible for

 

money-back guarantees. 
 
The new price list, including changes to  display marking, laser engraving, and second hand charges will come into force on 1 April 2019 and can be viewed online along with our current price list, which will be valid until 31 March 2018.  All our costs remain competitive, and we encourage you to take advantage of our broad range of services.  By using them and the London hallmark you form part of our trade's legacy, and support its permanence.