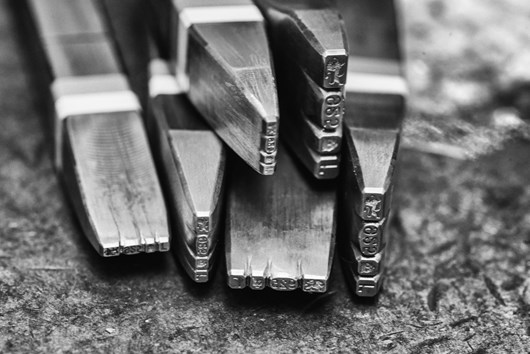 The Goldsmiths' Company Assay Office is committed to providing a premium quality hallmark and a premium quality service to match.  

Prices for standard hallmarking have not increased since 2018 for customers using the online hallnote.  Two years on we need to make some slight increases. 

For customers sending 1-2 articles in a packet the price increase by £1 from £13 per packet to £14 per packet.  For customers sending 3 articles or over, the packet cost remains £18, but article cost increases by 10p from £1 to £1.10. 

2019 saw a push toward online hallnotes.  Our research showed that when paper hallnotes are used, only 3% were completed correctly.  This has meant that considerable resource is required to clarify the details.  With this in mind, we encourage our customers to use online hallnote completion as much as possible.  
 
To reflect this, from 1 April 2020, all packets submitted using paper hallnotes will attract an additional charge of 30p per article contained within the packet.  
We encourage you to try our online packet submission!  We have both
video
and
written guide
s
on the website, and the process guides you to submit everything we need from you.  Using the online packet submission means you become eligible for
money-back guarantees
. 
There are also changes to the Non-Hallmarking charge for packets which do not incur hallmarking charges, and prices for Change of Use submissions where customers are altering already hallmarked articles. 
The new pricing comes into force on 1 April 2020 and can be
viewed online
.  All our costs remain competitive, and we encourage you to take advantage of our broad range of services.  By using them and the London hallmark you form part of our trade's legacy, and support its permanence.