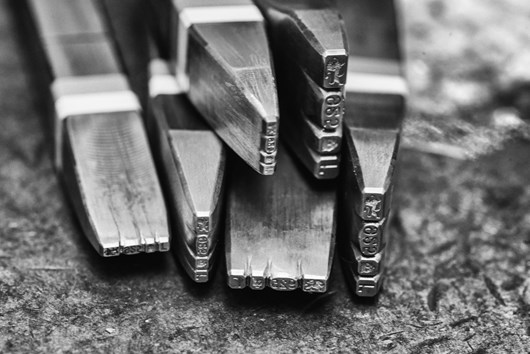 The first batch of a large order of bespoke punches for the Qatari Ministry of Environment have successfully landed in Doha this month.
229 punches have been ordered for the country's legal metrology systems - both assay punches, and punches for the petrol industry.
Ninety nine of them are between 3mm and 10mm in height.  They are cut by hand using two of our manual pantograph diesinking machines.  The rest are tiny - 1mm square on the punch tip which contains Arabic script.  These are cut using our laser engraving machine.  
The combined skill of our Engineering Team mean that we can fulfill these complex requirements. Together they have over seventy years experience which combined with new manufacturing technology leads to excellent results.