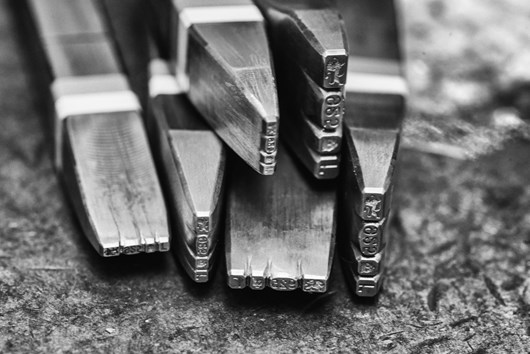 A legal requirement to sell precious metal, the hallmark needn't simply be regarded as a required stamp to be hidden from the wearer. Adam Phillips, Account Manager at The Goldsmiths' Company Assay Office, London, and one of the judges of this year's Make Your Mark Awards, encourages makers to get creative with their hallmarking to make a real impact...
Q: How creative can makers be with the positioning of a hallmark?
Adam:  While the hallmark is regarded as the oldest form of consumer protection, it can also be used creatively as a marketing tool. Not only does it provide provenance, but it can also be used as a mechanism to commemorate special occasions or events; yet many people still don't understand its significance.
 
Many of our customers appear to submit their articles for hallmarking without considering the many options available to them for its application. To some, the hallmark is just a legal stamp and its application purely a duty, but it does not have to be so. The hallmark is a thing of beauty – intricate and detailed, expertly applied – and it can truly enhance the appearance and add value to a piece.
 
The standard hallmark formation is a horizontal mark with minimal spacing between each hallmarking component. Many customers – particularly those submitting jewellery – leave the placement to our discretion. When it comes to silverware, it is more common for the desired position of the hallmark to be indicated on the piece, and many silversmiths request display marks. A larger mark is quite standard on larger pieces, but the hallmark is increasingly being used as a design motif, an accent or a focal point, and the display or "feature" mark is the perfect way to achieve this effect.  Read more here. 
 
In fact, it is possible to specify the size, location and configuration of the hallmark components of any article. It's the perfect opportunity to make the mark more personal and to create something that is in harmony with a piece by incorporating it into the design. The hallmark is a unique signature and stamp of authenticity. Its power is in the guarantee of fineness – it provides a talking point and gives customers confidence in the work. So, as long as it can be applied in the chosen location and it complies with the law, it is a fantastic way to add value to a business.
Q: Is this how the Make Your Mark Awards came about?
Adam: We launched the Make Your Mark Awards last year, with the aim of inviting students and young designers to get creative with the London hallmark, the iconic Leopard's Head. There are two Award categories to enter – Jewellery and Silversmithing – and the competition is open to current students, apprentices and recently graduated designers (within the last five years) of precious metal-related jewellery and silversmithing courses.
 
Prizes will be awarded to the most artistically convincing design, model or finished piece in which precious metal is used with prominence, and where the London hallmark or Leopard's Head is an integral part of the design.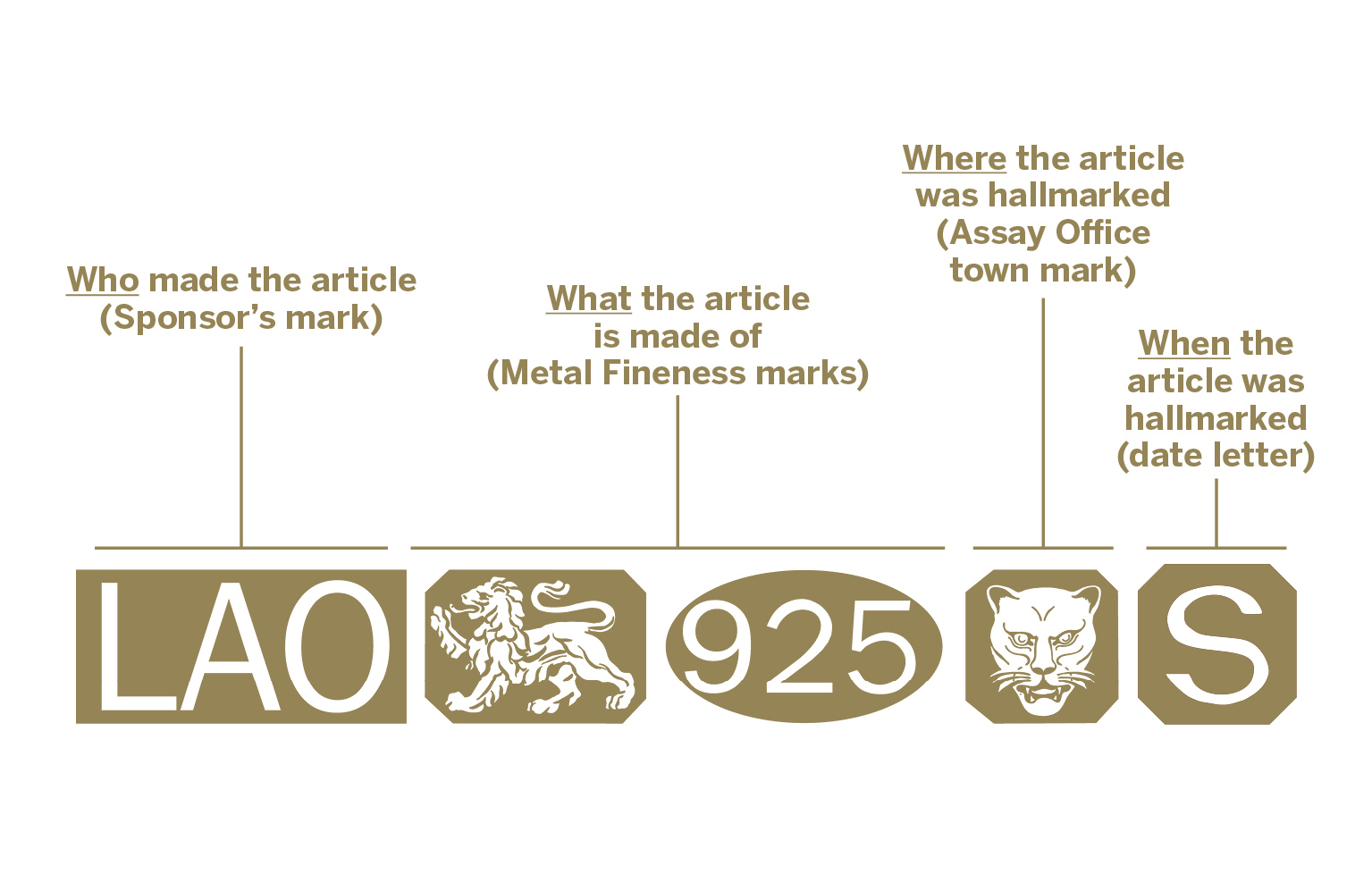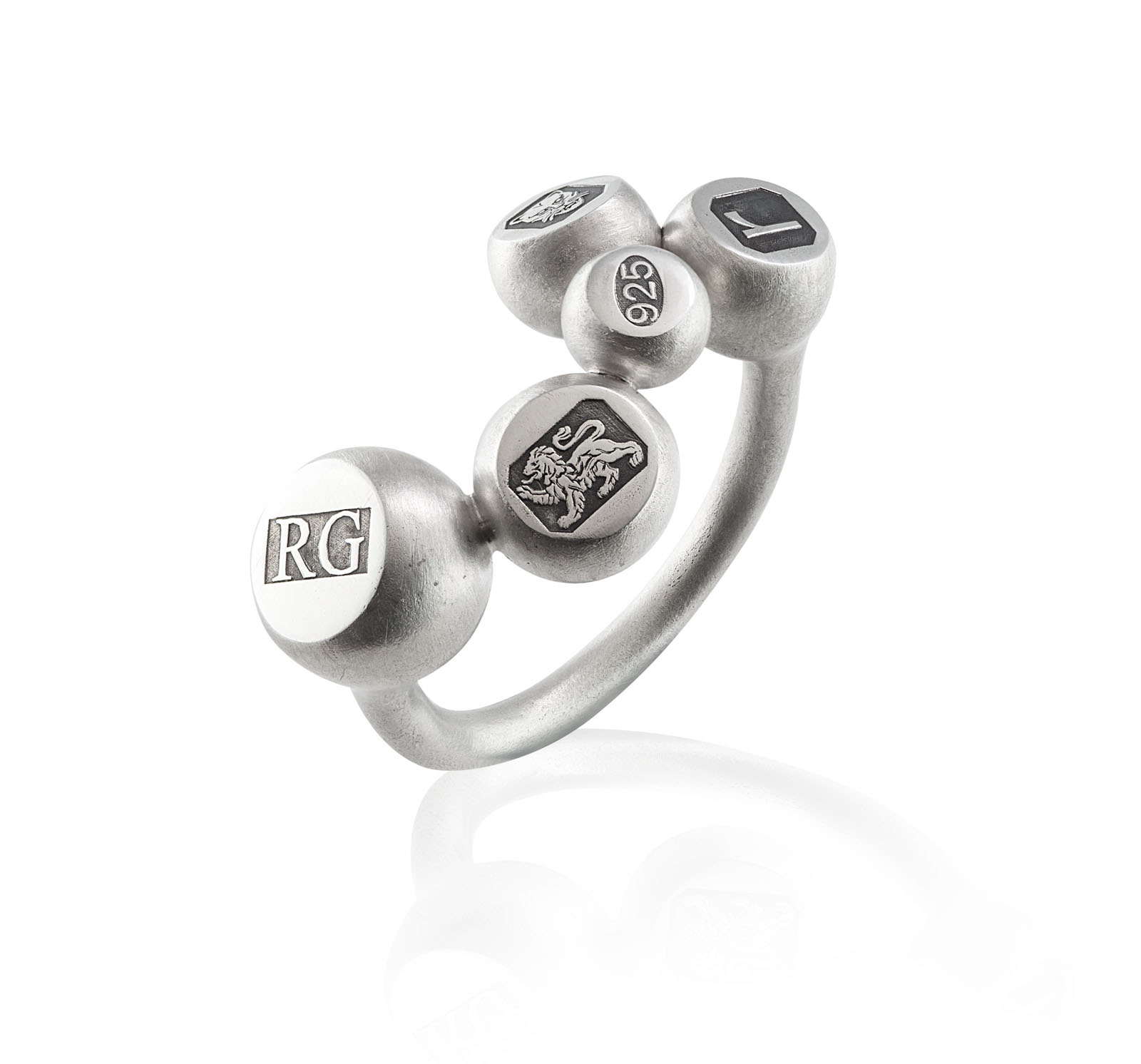 Q: What do you want to see from entrants to the Make Your Mark Awards 2017?
Adam: I am a judge for the first time this year and I really want to see creativity – of course – because this is first and foremost a design competition. The Leopard's Head mark has the potential to make a dramatic and iconic impact on a piece of jewellery or silverware, so I believe there is real scope to create something brilliant.
 
I want to see designs that are thinking outside of the box, using the hallmark in ways that I have not seen before. Perhaps it could become the new norm for a certain type of article or maybe the hallmark is being used in such a unique way that it can only be applied in such way on this specific piece, like last years' winner, Roxanne Gilbert's Five Facets ring. But of course it also has to be functional and saleable, so what I am really looking for is creativity that doesn't neglect commerciality but, in fact, adds it.
The deadline for entries for this year's Make Your Mark Awards is 5pm on Friday 29th September.