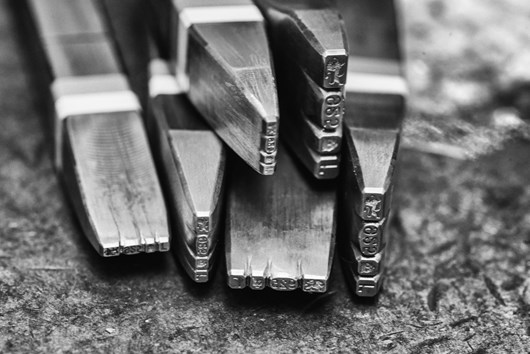 Kate Hainge was awarded the second prize in the Jewellery category at the Make Your Mark Awards 2016 for her Magnifying Ring design. One of the prizes was a mentorship with esteemed British jewellery designer Stephen Webster, who has been designing and making jewellery for more than 40 years. After starting out in the jewellery industry as an apprentice in London's Hatton Garden, the Stephen Webster brand is now known the world over for its bold design style while celebrating traditional craftsmanship.
Kate, a student of Hereford College of Arts, tells us what she has taken away from this invaluable and unique experience.
How did you feel before starting your mentorship with Stephen Webster?
More nervous than I have been for a long time! He's a rockstar jeweller who works with precious materials and I'm a mature student from the Welsh borders who has been known to make jewellery out of tights, wire and wax. I kept thinking of the fable of the Town Mouse & the Country Mouse.
My expectation was that he would be charming but terrifying. I didn't really know what to expect… but I imagined he would talk about the importance of craftsmanship and skill and hoped that a tour of his workshop and a look at some of his designs might be on the cards too.
What did you do during your time with Stephen?
I turned up at his office above Garrards at 2pm. Stephen talked about his experiences in the jewellery trade and answered lots of questions as well as introducing me to some of the other members of his team and showing me the workshop (and some extraordinarily beautiful gemstones).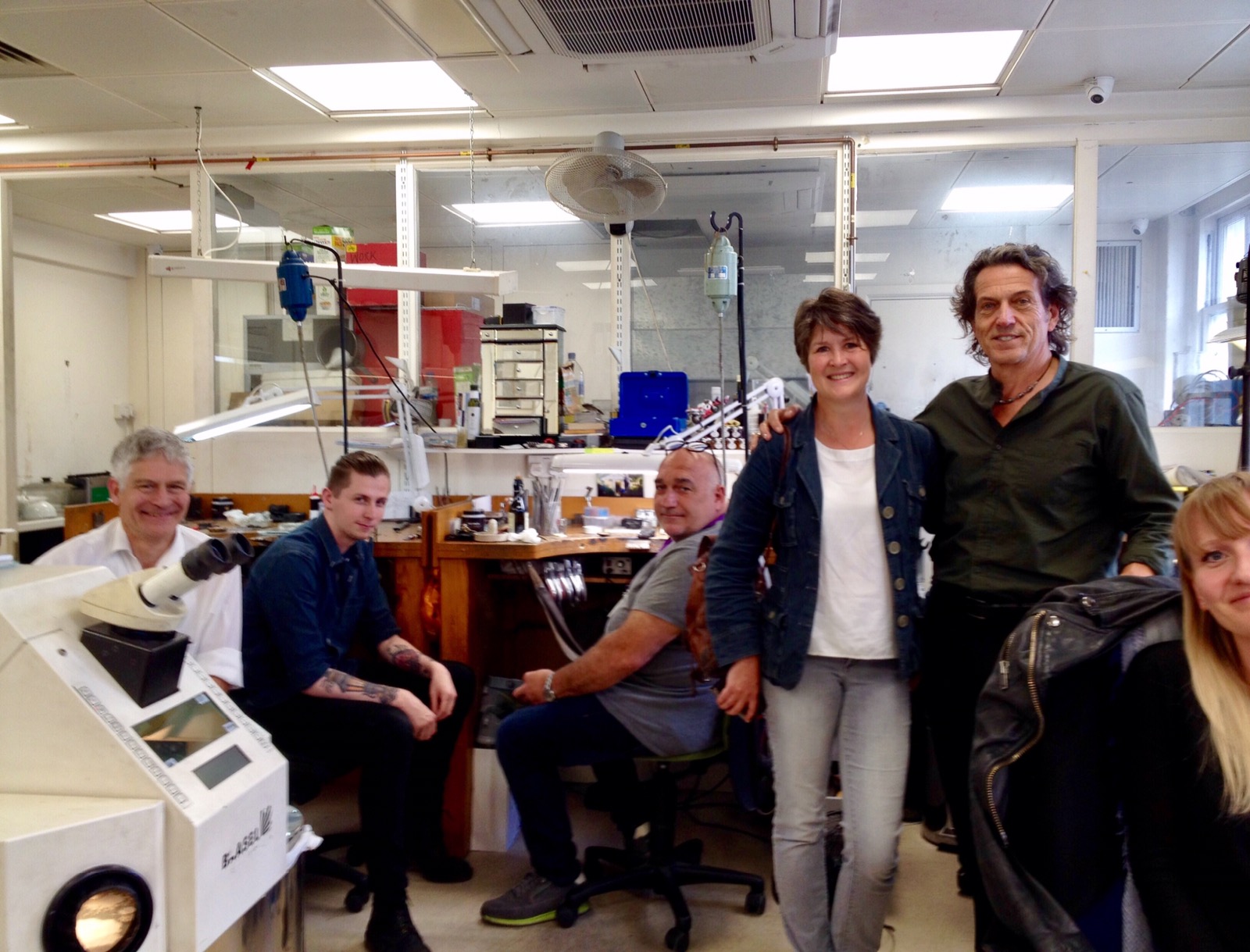 What did you learn? 
It was really interesting to learn a bit about the world of high-end jewellery and business. I've tended to focus on individual designer-makers until now, and to be honest that's still the direction that I will probably take, but I love hearing about the paths that other people have trodden and Stephen's story is pretty inspiring.  
Did anything surprise you?
I hadn't realised how very international his business is. Obviously Stephen has clients in lots of different countries – but he's also sourcing gemstones and working with different specialists all over the world. He stressed how much he enjoys collaborating with his team too, and that gave me pause for thought... at art college I know I really benefit from bouncing ideas off other people and if I do set up as a independent maker then I will have to find a way to keep sharing ideas with other creative people.
Would you recommend the Make Your Mark Awards to other students and new designers?
Unreservedly. The Jewellery Design course at Hereford College of Arts is truly excellent but I think it's important to test the waters outside your comfort zone – by going to international exhibitions and entering big competitions you get the opportunity to evaluate your own practice, and I have to say that coming joint second was a huge boost to my confidence as well as something cool to put on my CV.  
What was the inspiration behind your Magnifying Ring design?
I drew inspiration from the sort of jewellery that was around when hallmarking began and was really drawn to the idea of poison rings… but rather than having a concealed chamber I thought it would be fun to use a magnifying lens as the lid and place the hallmark inside – so that studying the hallmark becomes central to the design.
Have you now made the design?
I didn't actually make the ring but shortly after the Make Your Mark Awards I started working on a piece inspired by a medieval map of the world (the mappa-mundi) at Hereford cathedral – and I developed some of the ideas from the Magnifying Ring design and incorporated them into a necklace. This spring/summer the cathedral hosted an exhibition called "Mapping Inspirations" featuring Grayson Perry's wonderful tapestry "Map of Nowhere", and I'm delighted to say that my necklace was selected to be part of the exhibition. 
The Make Your Mark Awards 2017 is now open for entries. You can find more information and download an entry form here.