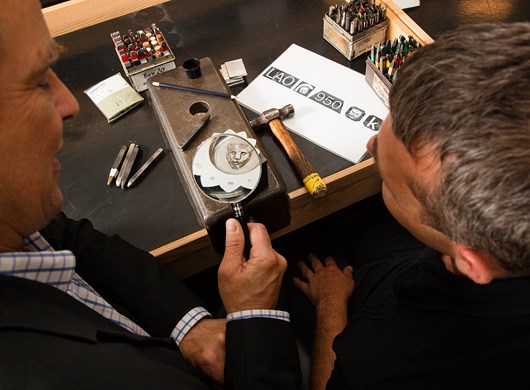 It is a decade since we applied the first hallmark to an item of palladium.  On July 23 2009 we struck the new mark on a specially commissioned leopard-themed dish made by London based platinumsmith Tom John. 
 
Having received official recognition as a precious metal in its own right, compulsory hallmarking of palladium items weighing 1g or over then came into effect as of January 1, 2010. 
 
At this time, this download was produced to introduce the metal.  This shows the millennial fineness mark which later changed in shape and remains the same today.