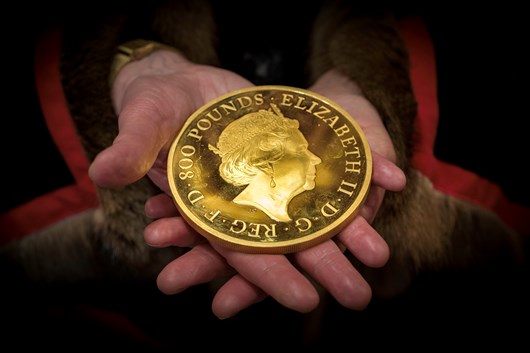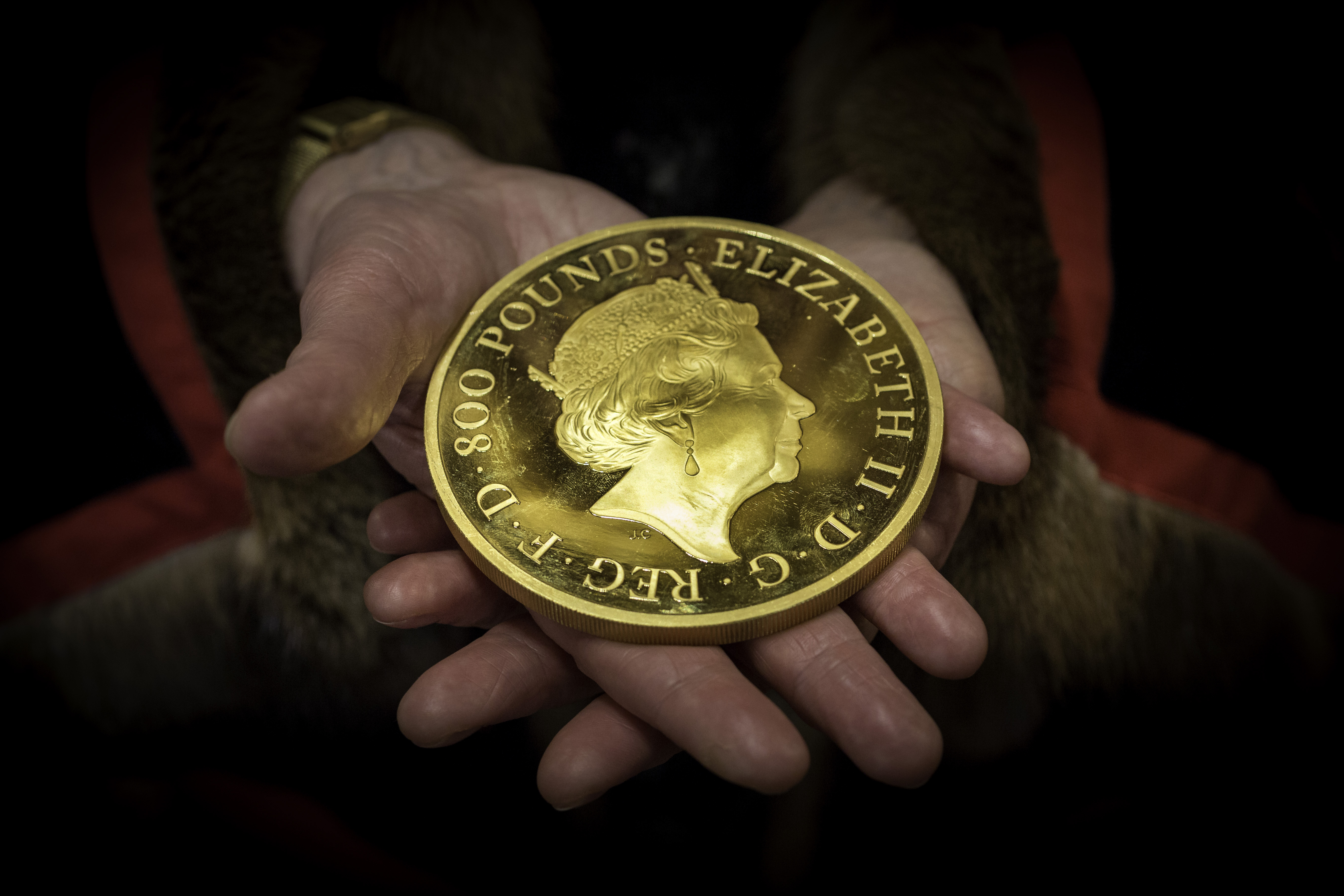 Approximately 25,000 coins produced by the Royal Mint in 2017 were counted and scrutinised today by a jury at Goldsmiths' Hall in the City of London, as the Trial of the Pyx 2018 opened.
Dating back to the thirteenth century, the Trial of the Pyx is one of the longest established judicial procedures in the world. Steeped in tradition, the annual event is presided over by the Queen's Remembrancer, itself the oldest judicial post to remain in continual existence in the country.
The Trial of the Pyx has taken place at Goldsmiths' Hall, the Goldsmiths' Company's historic headquarters ever since 1871. However, the guild was also involved in the earliest Trials and in the 16th century Elizabeth I granted the Company responsibility for proceedings.
At the Opening of the Trial, the Queen's Remembrancer, Senior Master Barbara Fontaine swore in a jury of 16 liverymen and freemen of the Goldsmiths' Company - including Deputy Warden Dr Robert Organ, and Account Manager Adam Phillips.