We are proud to have been the first Assay Office to apply the Fairtrade mark.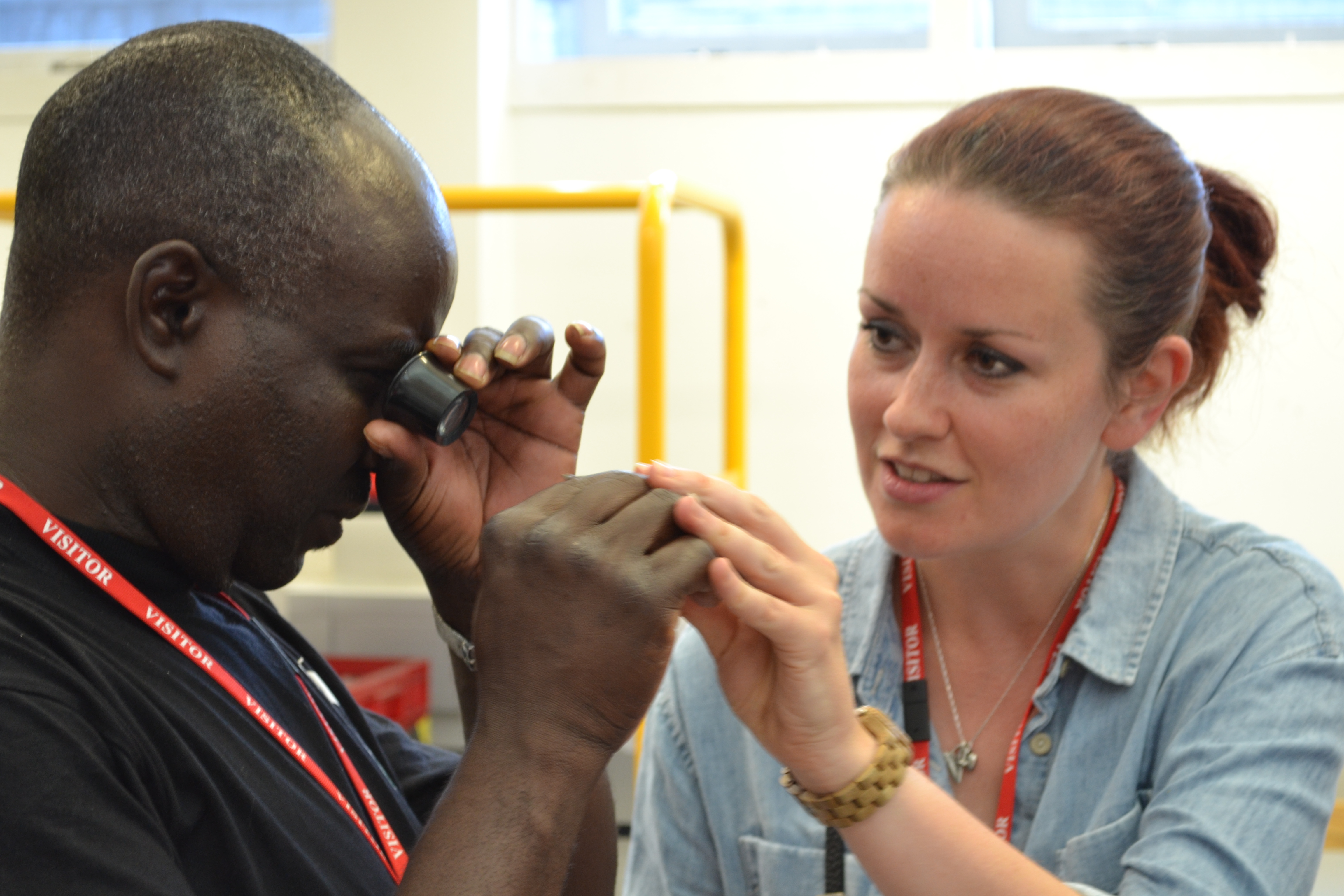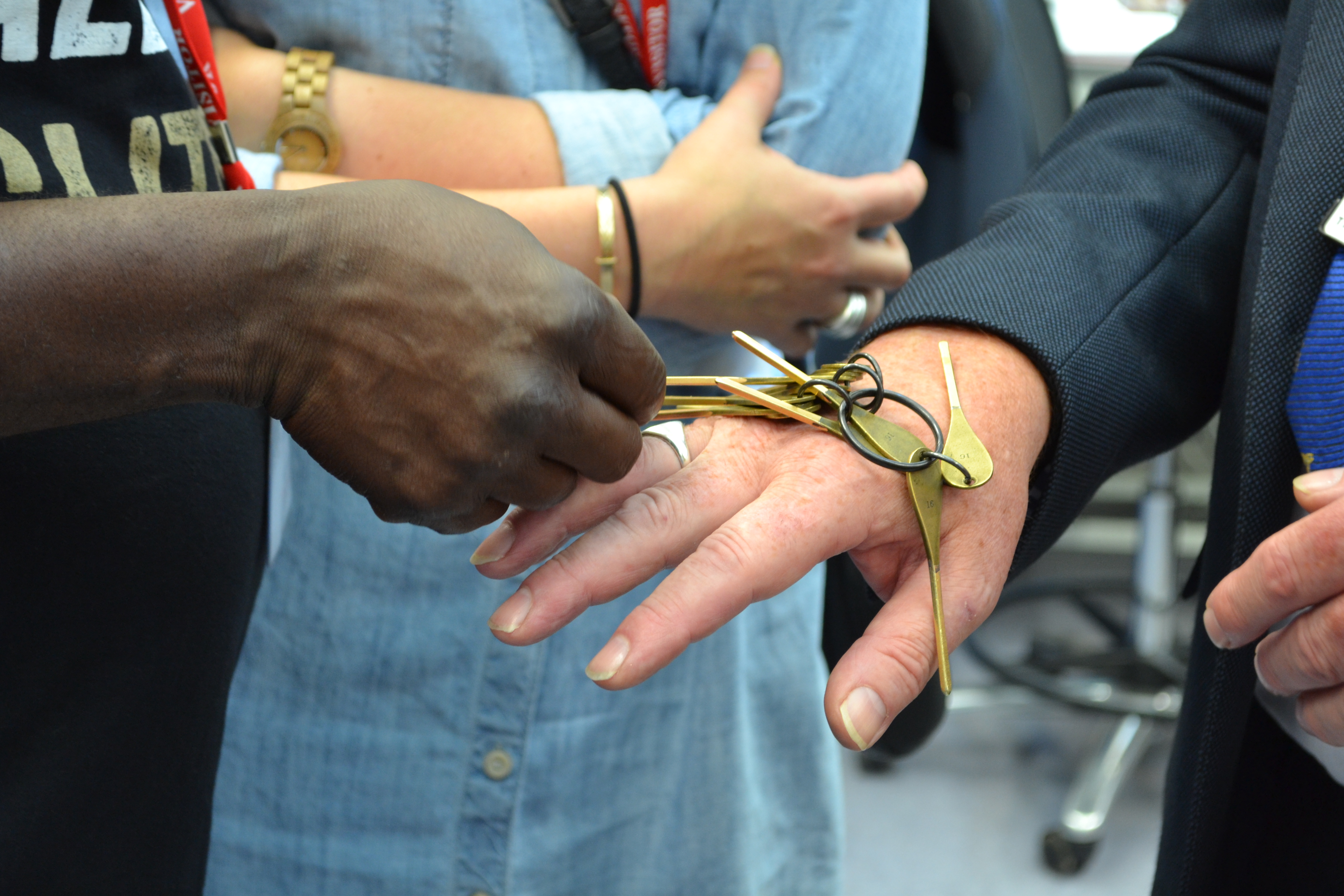 Fairtrade Certified Gold is the world's first independent ethical certification system for gold.  The UK Assay Offices are responsible for applying a Fairtrade mark to jewellery that contains Fairtrade Gold. Each maker must be licensed to use the Fairtrade logo on their work which we apply by punch or laser. 
The Fairtrade mark is your customer's guarantee that the gold was responsibly mined and the miners were paid a fair price. 
Victoria Waugh │ Gold Product Manager, Fairtrade Foundation: 
Fairtrade Gold is a ground breaking initiative aiming to transform the jewellery industry by giving businesses the opportunity to buy traceable gold from small-scale miners in the developing world. 
An estimated 100 million people worldwide rely on small-scale mining for their livelihoods and to support their families and communities. Small-scale miners often work long days and in difficult and sometimes hazardous conditions.  There are serious health risks associated with the improper handling of toxic mercury and cyanide, which can be used in the mining process. Miners are at the end of long and complex supply chains and for those working in remote locations, it can be difficult to sell their gold at a fair price.  For Fairtrade Gold, miners receive a guaranteed Fair Minimum Price and a Premium to spend on improving their businesses or on community projects, such as education, clean water and healthcare. Fairtrade certification means these small scale-miners meet Fairtrade Standards. The Standards include strict requirements on working conditions, health and safety, handling chemicals, women's rights, child labour and protection of the environment. Learn more about Fairtrade's work with gold and precious metals. 
Dan Omondi Odida, General Secretary from Micodepro Development Group, Kenya, visited The Goldsmiths Company in September 2016 to learn more about the UK jewellery sector and hallmarking requirements.  Millions of men and women in his home county mine by hand the seams of gold around Lake Victoria informally at best, illegally at worst. Many are indebted to middle men and the gold they sell often trades dramatically below the global price.
Through Fairtrade, Dan's co-operative has been trained in health and safety, how to use mercury safely, and business skills. One of the ambitions of Dan's co-operative, once they achieve Fairtrade certification, is to be able to produce their gold without the use of mercury. Tragically, the toxic chemical has caused serious long-term health conditions and even death in men, women and children in the area. His group would also like to invest in primary education and healthcare and to support local orphans whose parents died following mining accidents or illness.
The first mining co-operative in Africa to become Fairtrade certified was the Syanyonja Artisan Miners' Alliance (SAMA), bringing much needed hope to impoverished communities in Uganda.  Fairtrade gold was first launched in 2011, and SAMA now joins Fairtrade certified gold mines MACDESA, AURELSA and SOTRAMI in Peru.
From September 2016 onwards, events will be held across England Scotland and Wales to raise awareness of Fairtrade Gold with the public.  With support from Fairtrade's network of over 600 Fairtrade Towns, 1350 Schools and 170 Universities, and 7,500 Places of Worship, Fairtrade's 'I Do' gold campaign aims to generate $1 million in Fairtrade Premium for disadvantaged mining communities around the world.
Fairtrade Gold is already used by over 250 businesses in the UK including online retailer Argos, fine jewellery brand Clogau Gold, luxury bespoke jeweller Harriet Kelsall and pioneer ethical jeweller CRED.  If you would like to use Fairtrade Gold in your business visit fairtrade.org.uk/gold for more information.
The Goldsmiths' Company Assay Office can apply the Fairtrade mark in addition to the hallmark when you have been accepted by the Fairtrade Foundation and are licensed to use it. You will need to request the mark when you send your work in with the Fairtrade form on the Downloads page. 
The first item of jewellery made from Fairtrade Fairmined gold to be struck with the dual mark was a men's wedding band made by Jos Skeates, EC One.  The ring was marked by hand at Goldsmiths' Hall by Sam Love in 2011.  Read more about the EC One first Fairtrade Fairmined gold item on their website here. 
Fairtrade Gold is the first of its kind
Fairtrade Gold is produced fairly and transparently. When buying jewellery made with Fairtrade Gold you make a difference to the miners, their families and their communities. Your support can provide them with the chance to be paid a fair price, better working conditions, build their futures by investing in social projects such as new schools and healthcare, and make their own way to prosperity.
There are currently 16 million small scale gold miners and further 100 million people who indirectly rely on small scale mining for a living – miners, their families and their communities. Small scale mining is one of the most dangerous industries in the world, and miners often work in very remote and harsh conditions with little or no health and safety measures in place. Fairtrade Gold offers a lifeline to these miners, their families and communities. Fairtrade gives strict standards on working conditions, women's rights, child labour and environment management; in return miners gain access to markets and receive the Fairtrade Premium – the extra sum they receive to develop their businesses and invest into their communities.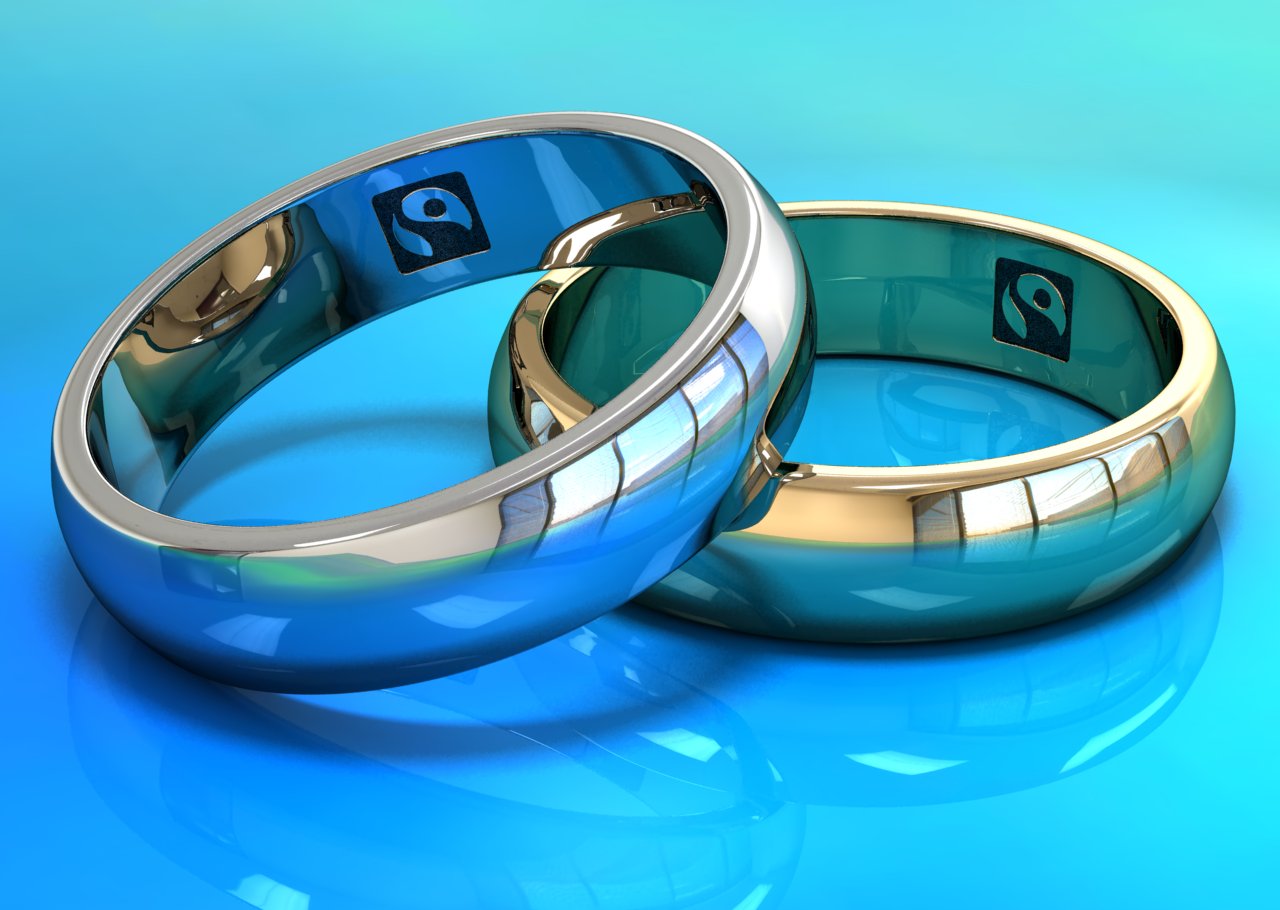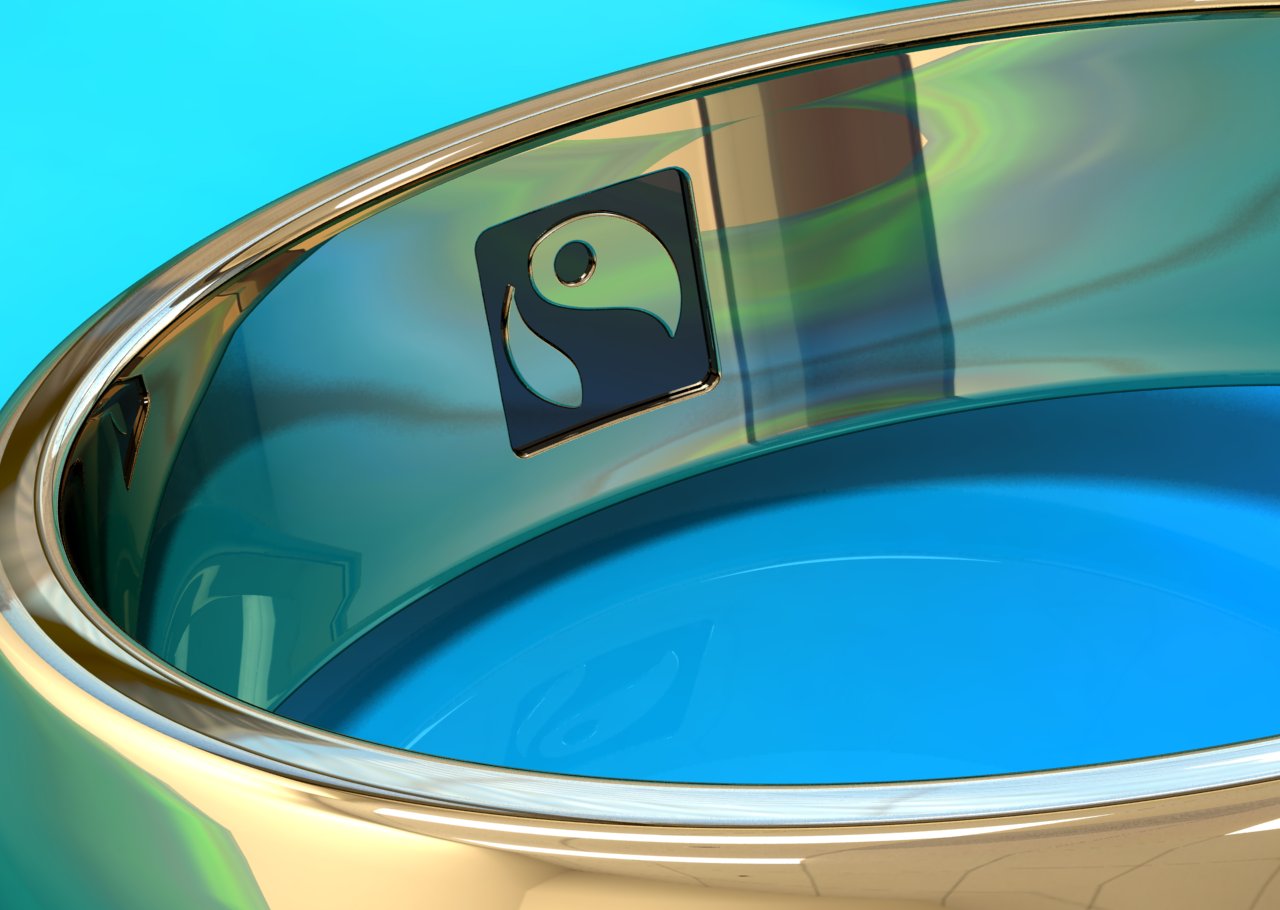 Call for entries for The Fairtrade Gold Design Awards 2017
Entries are now open for the inaugural Fairtrade Gold Design Awards.  This is an exciting new award created by ethical jeweller Ingle & Rhode and supported by the Fairtrade Foundation which aims to raise awareness of Fairtrade gold amongst new designers whilst also helping to identify and promote up-and-coming talent.

If you are a student jewellery designer currently studying a full-time course related to jewellery, or undertaking an apprenticeship in the jewellery industry, or have been working in the jewellery industry for three years or less register on Ingle & Rhode's website by 12 February to take part.  
You will need to submit a design of a Fairtrade gold wedding ring, engagement ring or wedding band and engagement ring set by 12 March. The winners will be announced in April 2017. Prizes include £500, work experience and the chance to have winning designs made in Fairtrade gold - and of course, we will apply the Fairtrade hallmark to them.