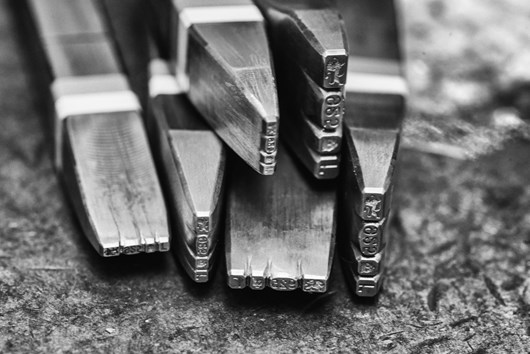 Dr Robert Organ attended the 31st Santa Fe Symposium in Albuquerque, New Mexico.
Jewellery professionals from across the industry and around the world attend to examine innovation - technological, operational and experiential, business, and the future.
At the Symposium, the industry come together "to present and discuss research, to share expertise, to connect with other professionals—to learn about what's happening in every corner of this world-wide industry."  
Dr Organ delivered a speech entitled "The Use of Scientific Techniques in the Detection of Fake Antique Silver Plate" in which he introduced the concept of the "Authentication Tripos" as a methodology for the detection of fake antique silver plate.  Connoisseurship, comparison of hallmarks, and scientific investigation are the the three supports in this concept.
The main scientific techniques used to investigate include assaying for identifying use of base metal, silver dating using inductively coupled plasma optical emission spectroscopy (ICP-OES) for identifying additions, X-ray radiography for identifying transposed hallmarks and metrological measurement to determine whether hallmarks are genuine or not.  Read more about these methods on our webpage The Hallmarking Process.
Robert also showed attendees some of our infamous examples of articles of silver plate identified as fake by our Antique Plate Committee - the only organisation of its type in the world.