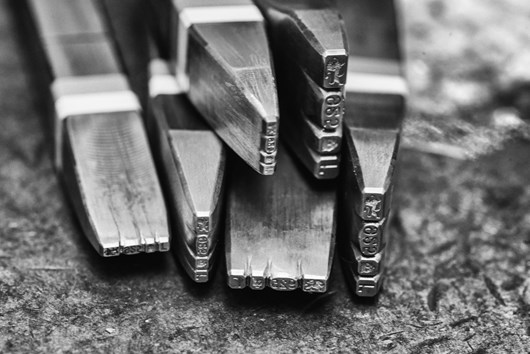 A student from the University of Dundee has won the Ingle & Rhode 2017 Fairtrade Gold Design Awards.  Aspiring jewellery design undergraduate Angela Gillies won after competing against more than 100 budding designers and impressing the panel of judges including our very own Dave Merry. 
Highly commended designs, category winners, and the overall winner were announced at the Fair Luxury (FLUX) 2017 conference in Birmingham on April 25.
The awards were aimed at UK-based jewellery students, apprentices, post graduates, and those at the start of their jewellery careers.  This is the first year that the awards have run, recognising up and coming talent within the industry.
Entrants were asked to submit a design for a wedding ring, an engagement ring or a wedding and engagement ring set. Angela incorporated a feather in her engagement ring design, shown pictured. 
Her prize includes £500, and a work experience placement with Ingle & Rhode who will also transform her design into a stunning piece of jewellery made from Fairtrade gold and fully-traceable ethically-produced diamonds. Naturally, the piece will bear the Fairtrade mark which we will apply when hallmarking the piece.
The finished piece will exhibited at New Designers, before it is auctioned by Ingle & Rhode to raise money for the Fairtrade Foundation.