Common Control and Convention Marks
The Convention on the Control and Marking of Articles of Precious Metals (known as the Hallmarking Convention) is an international treaty between Contracting States, which aims to eliminate trade barriers in the cross-border trade of precious metal articles.
Signed in Vienna on 15 November 1972, the Convention came into force in 1975. Its text was mainly drafted and negotiated in Geneva and London, and Goldsmiths' Hall is widely considered the Convention's 'birth place'.
The UK has been a signatory to the International Convention on Hallmarks since its inception 1972.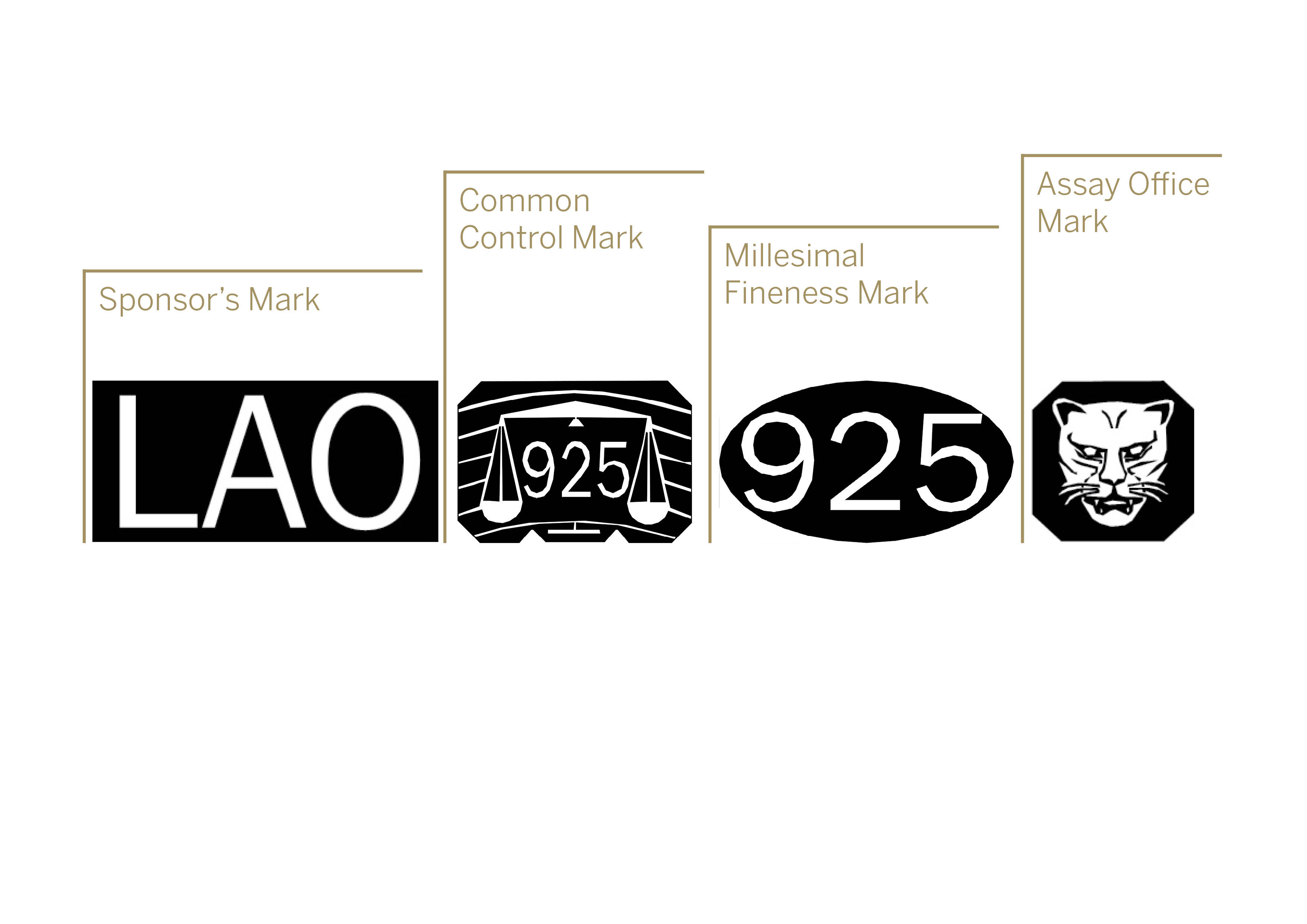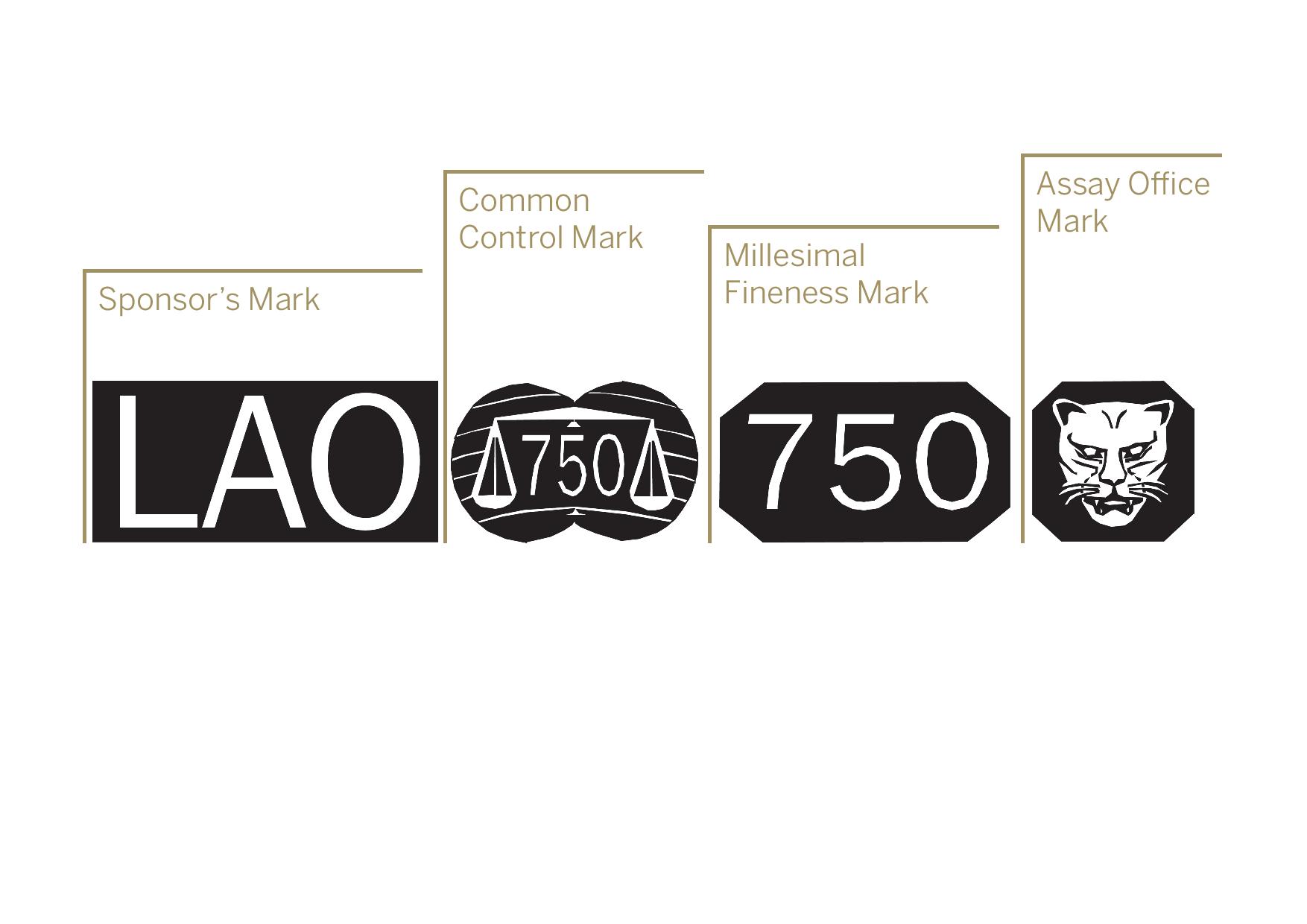 This means that the Goldsmiths' Company Assay Office can strike the Convention Hallmark which is recognised by all member countries in the International Convention. Conversely, articles bearing the Convention Hallmark (marked in Member states) are legally recognised in the UK and do not have to be re-hallmarked here. So, this mark eases and ensures safeguards for the cross border trade of jewellery. 
Finenesses recognised under the Convention are:
Gold - 375, 585, 750, 916, 999.
Silver - 800, 925, 999.
Platinum - 850, 900, 950, 999.
Palladium 500, 950 and 999
A Convention Hallmark comprises four marks:
Sponsor's mark
Common Control mark
Millesimal fineness mark
Assay Office mark 
2015 marked the Convention's 40th Anniversary - read more here. 
Other legally recognised marks in the UK
National hallmarks from certain European countries are recognised in the UK if they are deemed equivalent and are intelligible.  The situation regarding these is unclear at the moment due to the Brexit decision.
| The Member Countries of the Convention are: | |
| --- | --- |
| Cyprus | The Netherlands |
| Czech Republic | Norway |
| Croatia | Poland |
| Denmark* | Portugal |
| Finland | Slovak Republic |
| Hungary | Slovenia |
| Ireland | Sweden |
| Israel | Switzerland |
| Latvia | Austria |
| Lithuania | United Kingdom |
*including Greenland
Croatia, Italy, Serbia, Sri Lanka  and Ukraine are in process of acceding to the Convention.
The IAAO, an unincorporated organisation, now comprises more than 60 members from over 40 countries.  Not all members of the IAAO are members of the Convention.